*NOTICE* Bundle Submissions Are Now Open!
We are re-opening bundle submissions as of September 1st, 2011.
Based on your feedback, we have made some changes to the promo bundle process, please review these revised guidelines prior to future bundle submissions.
Guidelines for submission of Promo Bundles as of September 2011
(These guidelines may change from time to time, so check back for any updates)
In the past, we have scheduled two bundles which ran from Tuesday to Thursday and two from Friday to Sunday. This has now changed to one bundle per promotional period.
* Though "one bundle at a time" is the new rule, we will still run two bundles simultaneously from time to time.
Creators should submit bundles under one primary account.
* If you try to submit bundles under multiple accounts without letting us know why, we will assume you are trying to gain an edge over other Creators by being able to submit more bundles, and we will not accept bundles from any such accounts.
* Being part of a team on a bundle being submitted by another Creator, while submitting bundles under your own name, is perfectly fine. Of course, there are no guarantees that both bundles will be selected to be promoted.
Creators can submit up to three bundles per month. If you submit more than three, we will only review the first three that were submitted.
* Keep in mind that it's probably a better strategy to put all your hard work into one bundle rather than spread your efforts over several bundles, to ensure you submit your best.
IMVU will only schedule one new bundle per month per Creator.
Bundle budget will remain at 10,000 credits.
* This may be increased by IMVU on occasion for special promotion bundles
Bundles will be scheduled to run at Midnight Eastern Time.
Special rules for Holiday Bundles and Special Event Bundles
* Submissions for certain holiday and special event bundles will only be allowed during a two week time period specified by us. IMVU will review all bundles at the end of the submission period and choose the bundle(s) to be promoted. We believe this will bring fairness to the selection process for these special occasion bundles.
Friendly Reminder: There have already been a few bundles scheduled through Feb 2012 from our previous bundle process, so you may see some inconsistencies with our bundle approval and scheduling during this time.
Submission periods for holiday/special event bundles
To view the updated list,
click here
.
Note: all other bundles can be submitted anytime, including during these holiday/special event submission periods.
If you have any questions regarding the new bundle requirements please email us -
promobundles@imvu.com
.
Thank you and we look forward to new bundle submissions!
Promo Bundle Team

We get new Bundle submissions every day, these include everything from collections made of existing assets to entirely new environments and products made specifically for a specific promotion. In either case we see bundles created by seasoned veterans and brand new developers alike. We thought it would be helpful to list some of the elements and attributes we look for in a great bundle, and point you to helpful tutorials to encourage you to build the best environments and products that you can.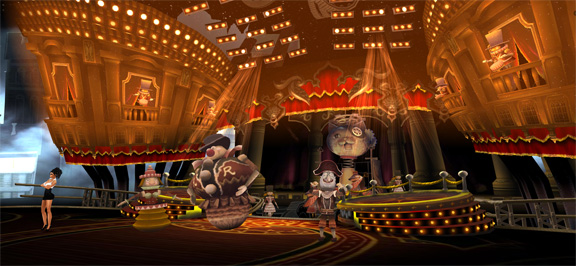 Coming Up With a Theme


One of the first things to think about when you are developing a new bundle is to ask yourself,
"What is the story I am trying to tell?" Although it is possible to build an entire bundle based on something like "The Magenta Room" and have the theme purely consistent of a color choice, we have found the more a bundle helps transports its audience into a Story , the better it sells.
A Theme can be as simple as "Castle Vampire" or "Romantic Penthouse", but most important to a bundle's success is its ability to reinforce that theme with the choices made in its colors, textures, and furniture choices. What can you bring to your environment that helps support the theme, and what elements could be removed that don't necessarily enhance the story you are trying to tell? Since the 3D environments in IMVU are places created for avatars to interact, are there ways for you to encourage role-playing within the space you are endeavoring to create? Does your bundle inspire exploration, and most of all, does it make avatars want to experience various details and furniture items together?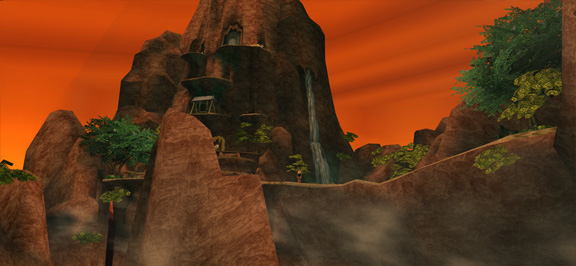 Suggesting a Mood
What time of day is your bundle set in? Are you creating an interior space with theatrical lighting like in a dance club, or will it be influenced by natural light coming in from windows? These are good questions to ask, and once you have decided you can influence the mood of your environment by adjusting the
Fog and Ambient Color
of your Room model to create
Atmosphere
. Changing the Ambient Color can warm up or cool down an environment and it does a great job of suggesting what sort of light is coming into a space. Fog changes can create the illusion of Fog and Smoke, but it can also suggest the existence of dust or particulates in the area, and aid in the feeling of the distance of objects far away, or receding into the "gloom". Fog is also very useful in scenes set underwater as it helps suggest the density of the water around you.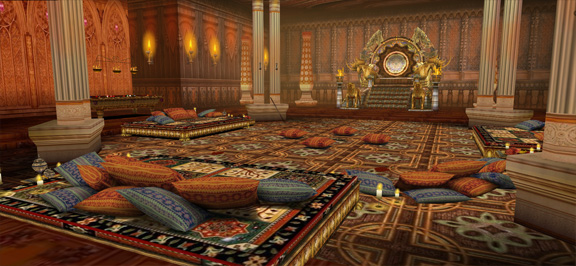 Create a Focal Point
The most successful Bundles include environments with a dominant focal point. This can be as simple as a large fountain in the middle of a hotel lobby or a central turret on a medieval castle. Focal Points tell a viewer how to relate to the space, where to look, and also where you as the developer might best place your furniture items. A big empty club will definitely be enhanced if there is a large, dominant stage at one end of it, or in the middle. A Focal Point can also be a
Dynamic Furniture Product
built specifically for the environment. Think about where you would like your customers to gather around, and see if there is an opportunity to build or place a central detail or product to help them better relate to your space.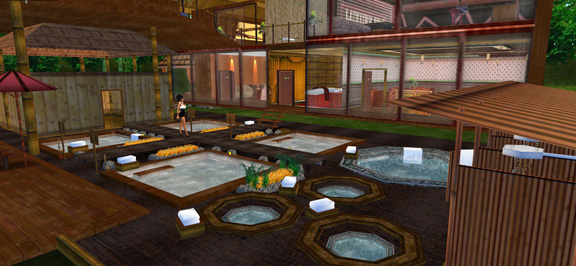 Give Them Lots to Do
When creating your bundle, it is important to give your audience a lot of stuff to do. Think about the unique situations that avatars could get into that is specific to the Theme of your bundle. In the example bundle above you can see a ton of pools, tubs, showers, and tables avatars could interact with while visiting this Spa environment.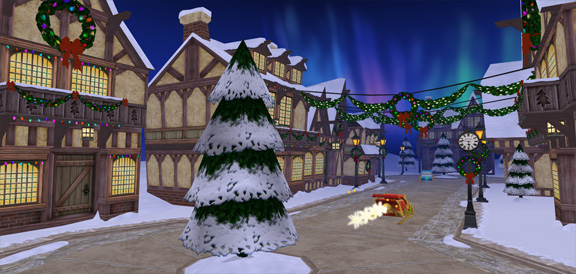 Re-imagine What a Furniture Product Can Be
In the example bundle above, each of the buildings, the trees, the lampposts, and decorations are all separate furniture items. In fact, the Room is nothing more then an empty snow covered street. Expand your idea of what a Furniture Product can be, and allow your audience to ultimately rearrange all the many parts that make up their environment.
A Few Bundle Tricks & Tips
We have created a few tutorials to help you with some of the details that you might wish to include in your Bundle submission. These consist of minor enhancements that can be made to your furniture and environment that can turn a good bundle into a GREAT bundle.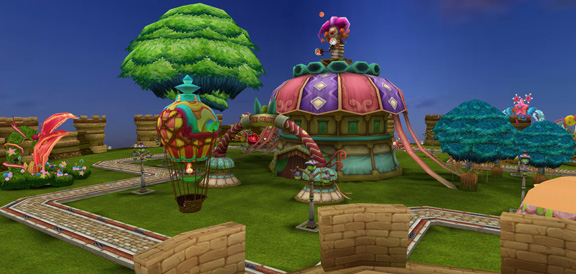 Water Texture Effects
Water is the easiest to make look very good, or very bad. At its worse a water texture can look like a moving carpet, and at best a dynamic and organic fluid. Have a look at the
Water Texture Effects Tutorial
for some ideas on how to make your bundles water more dynamic.

Waterfall Texture Effects
Like water surfaces, there are a few handy tricks for making animated waterfalls look really good. For insights into how to texture and animate waterfalls, check out the Waterfall Texture Effects Tutorial .

Getting Textures to the Right Scale
It can be hard to understand how large a texture should be in relation to the size of the Avatar. Here are a couple of tutorials to help you wrap your head around what the best texture dimensions and scale are to make your bundle look its best and avoid becoming a file size monster. Check out The Power of Two and the Texture Scale Tutorials.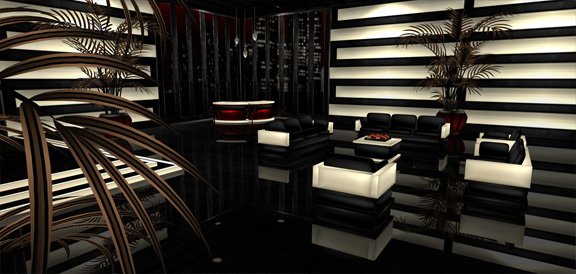 So You Want a Reflective Floor?
Making the floor of your Room look like it is shiny enough to reflect the furniture in it is very popular, but not always done to the best effect. There are a few challenges to getting the Reflecting Floor effect to look just right, and we have a few tips for you to think about when you are designing your virtual space, available in the
Reflecting Floor Effect Tutorial .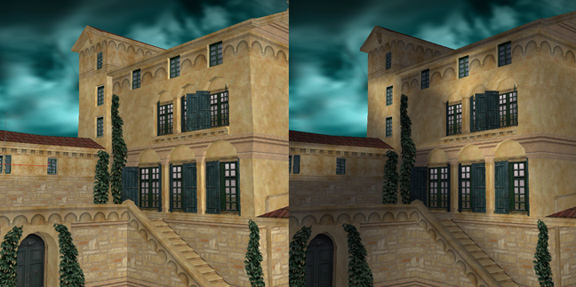 Adding Vertex Lighting to Your Bundle
Vertex Lighting is a trick applied to the actual product Mesh when it is being built, but if you are creating your own geometry consider the benefits of "painting in light and shadows" through the use of your 3D applications Vertex Painting tools. For more information check out the Vertex Lighting Tricks Tutorial .
Fixing Frequent Texture Mistakes
There are times, especially when creating textures for trees and other foliage, you might run into problems that if not fixed can make your environments look flat or fake. These little fixes, if left undone can draw attention to the fact that the environment is not real but a series of cut out flats. To make sure your environments look their very best, we encourage you to check out the
How to Avoid the Halo Effect
and
Fixing Repeating Textures
Tutorials.
Thank you for taking the time to look this tutorial over. At IMVU we review each and every bundle that is submitted, and if we are considering promoting your bundle, but send you a list of suggested changes, more often then not they have to do with one or more of the above topics.


Have fun, we look forward to seeing what you will come up with next!